Military and Veterans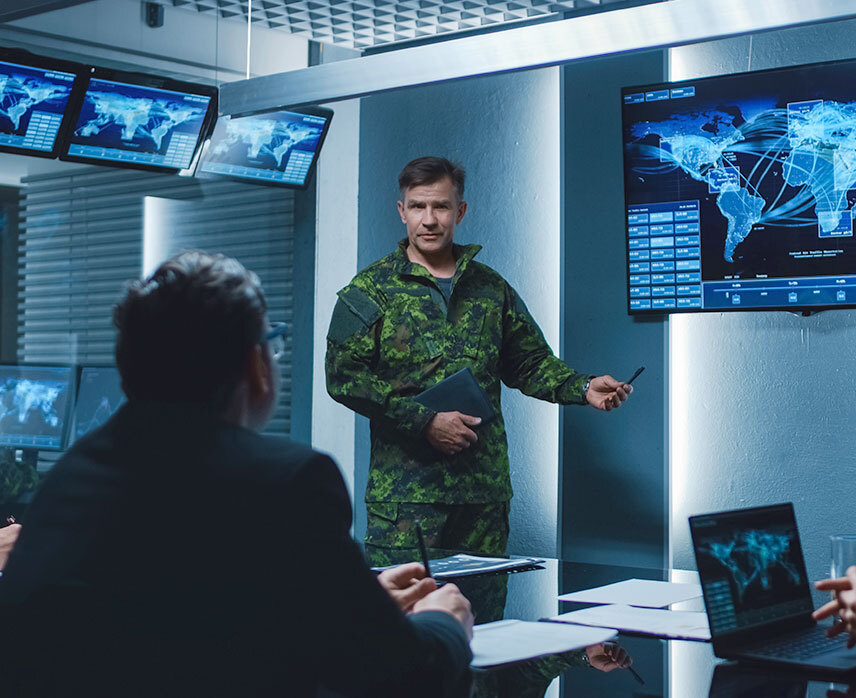 Are you a military member who wants to transition to civilian service?
Permanent positions
Military service members acquire vital skills that we seek out for our civilian positions. We encourage you to begin applying for NSA jobs at least 12 months before your separation or retirement date. Even if you currently have an active Top Secret/Sensitive Compartmentalized Information clearance or work at the NSA, we still require you to complete the entire pre-employment process.
If you are retiring, we cannot appoint you to a civilian position with the Department of Defense (DoD) within 180 days of your retirement without a waiver. If you are selected for a job and intend to start within that period, the hiring organization will request a waiver on your behalf.
SkillBridge Program
You also can consider the DoD SkillBridge Program as an option to enter the civilian workforce. The program provides military service members the opportunity to participate in industry training programs while transitioning or retiring from military service. The DoD covers military pay and benefits during a member's time in the program.
For more information, visit the DoD SkillBridge Program. If you are ready to apply for NSA opportunities, complete the questionnaire and send it along with the required documents to the contacts listed within the document (based on your location preference).
Wounded Warrior Program
Active duty wounded, ill or injured service members who are preparing to transition out of the military or back to duty are eligible for internship and fellowship opportunities in the Intelligence Community Wounded Warrior Program.
Eligible participants must be:
Wounded, ill or injured active-duty service members.
Wounded, ill or injured mobilized reservists and National Guardsmen.
Assigned to a Warrior Transition Unit (WTU).
Eligible to obtain a security clearance or already hold one.
Please visit the Wounded Warrior Program for more information.