Application Process
You can apply to multiple announcements. Review the eligibility criteria and minimum qualifications for each position to determine whether you qualify.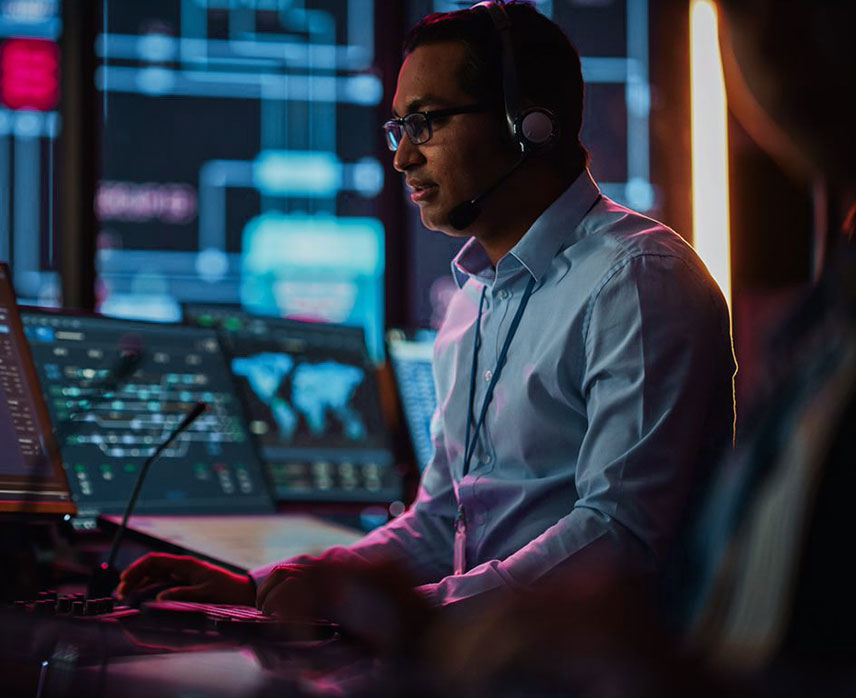 Diversity and inclusion information
Our success in helping preserve the nation's security depends on the dedicated members of our workforce; we cannot fulfill our mission without them. At NSA, we take pride in the opportunities we offer our workforce to grow and develop their skills. We do this by providing internal and external training opportunities than can help employees perform their current job.
We also encourage employees to explore the vast opportunities offered to transition into new positions that can offer new challenges and experiences. These experiences can take our employees from our headquarters in Fort George G. Meade, Maryland to our cryptologic centers and around the world.
To be eligible for consideration, you must meet our basic eligibility criteria:
U.S. citizenship—If you hold dual citizenship, you are eligible to apply for employment.
Successfully completing our suitability process, which includes both security and psychological processing.
Personal integrity and conduct—we evaluate this during the suitability process.
When you apply
You will complete a profile including basic demographic information.
You will include a resume with your:
Education information (in progress or completed).
Current and previous job history with specific employment dates (i.e., start and end dates, to include month, day and year).
You can upload transcripts, your DD-214 and other supporting documents. The announcement will list if there are required documents; make sure you include them as part of your application or we can't fully determine your eligibility.
Answer questions about qualifications
You will answer questions based on specific job qualifications and competencies. Your responses will help us better assess your background and skills for the position you are applying for.
Review your application for completeness and accuracy before you submit it.
After you submit your application, you will receive an email confirmation.
What to expect after you apply
We review all submitted applications against the requirements posted on the announcement, which include minimum qualifications and criteria specific to the hiring organization or student program. If you are selected for the pre-employment process, we will contact you for an interview. For some of our student programs, if you are selected, you will receive a conditional job offer (CJO) before you are scheduled for an interview; this offer will not include a salary.
Can I tell others about my application?
We request that you use discretion when discussing your application and processing. You may tell family members or close friends, but otherwise we ask that you simply state you have applied for a government position with the Department of Defense (DoD). We also request you refrain from posting any information regarding your application or processing with NSA on social media.
Pre-employment process: processing and timeline
For permanent positions, we process multiple candidates for each available position. During your processing, if the position you were in-processing for is no longer available, your recruiter will contact you. Although we make every effort to review a candidate's resume in these situations and try to find another opportunity for them that matches their skill set, we may not be able to do so. In these cases, your recruiter will notify you that your processing has stopped. This does not preclude you from applying or being considered for other positions.
Time frames may vary significantly by candidate and announcement. To help set your expectations, you can review the candidate pre-employment timeline. Processing times shown are average.
For student programs, processing times are much shorter since each program has specific start times and processing is expedited so you can begin your program on time. If you cannot complete your processing on time, we may consider you for permanent employment opportunities if you are eligible.
Throughout the process, we will ask you for required information, to complete and return paperwork or to schedule your interview and suitability appointments. Respond quickly to avoid unnecessary delays in the process.
Interview
We conduct most interviews virtually or over the phone. We use a virtual interviewing platform called HireVue, which allows you to complete live or pre-recorded interviews. The hiring manager will contact you to schedule the interview. If using HireVue, you will receive an email invitation with instructions on whether it is a live interview or asking you to record your answers to a series of questions.
For permanent positions, the hiring manager will decide whether to offer you a conditional job offer (CJO). For student programs, the hiring manager will decide whether to continue with the suitability process.
Conditional job offer (CJO)
If the hiring manager wants to extend a CJO, a recruiter will contact you to verify the information provided in the application and collect additional information in your pre-employment paperwork. For permanent positions, we will use the information verified and provided to calculate a salary offer. We evaluate and base salary offers on education and work experience related to the position you were selected for, as well as the feedback from the hiring manager based on the interview.
Suitability process
Once you have a CJO, you will begin the suitability process.
Final job offer (FJO)
Once you complete the suitability process, a recruiter will contact you with a final job offer. For student programs, you will receive a salary offer based on your education level. For permanent positions, the recruiter will verify whether the information used for the conditional job offer is still accurate. Generally, salary offers do not change from the conditional job offer. However, changes in your education, work history or federal status may cause a change in salary at final job offer.
At this point, we will also discuss a start date, called the Enter on Duty (EOD) date.
New employee orientation
You will complete orientation during your first few days at NSA. The program offers you a comprehensive and cohesive onboarding process that introduces you to NSA and specific mission areas.
Reasonable accommodation
If you need reasonable accommodations during the application process or to help you perform your essential job duties due to a disability, please visit our Office of Reasonable Accommodations and Accessibility for more information.