Students and Internships
Our paid internship program offers undergraduate and graduate students the opportunity to hone their skills to prepare for careers as intelligence professionals.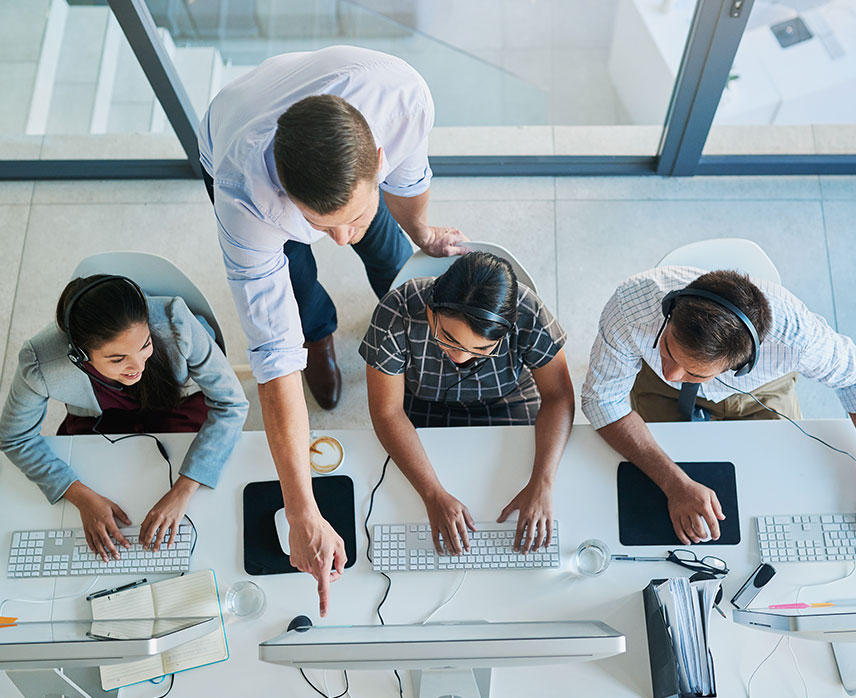 Our internships focus on four mission areas.
Intelligence analysis
You will gain experience with analysis of issues related to terrorism, cybersecurity, economic security and transnational organized crime.
Intelligence operations
You will learn about and work with open-source collection, document and media exploitation, counterintelligence operations and the 24/7 operations center.
Mission readiness
You will gain experience with budget and finance, human resources, program management, security, strategic planning and policy development.
Information technology and data science
You will gain experience with information assurance, IT security, IT engineering, data science and visualization and programming and development.
Benefits of our internships
We also provide special training and outreach experiences at DHS components and other Intelligence Community agencies. The intern program manager, in conjunction with the intern supervisor, will recommend appropriate training and developmental experiences so you can succeed in your work assignments.
We pay all interns for time worked according to the General Schedule (GS). Typically, we pay at GS grades from 3 to 9, depending on your level of education and academic credits. As an intern, you are also eligible for federal benefits, including retirement, health insurance and leave accrual.
All our internships are in the Washington, D.C., area.
Eligibility and how to apply
To be eligible for an internship at DHS I&A, you must:
Be a U.S. citizen and able to obtain and maintain a Top Secret with Sensitive Compartmented Information (TS/SCI) security clearance.
Be a current degree-seeking undergraduate or graduate student in an accredited university (as defined by the U.S. Department of Education) and have at least one academic year of study after a DHS I&A internship. Rising seniors are eligible to apply if they will be going directly on to graduate school.
Have a cumulative GPA of 3.0 or higher (no exceptions).
Be 16 years old or older.
Generally, we look for interns with the following majors, however, this is not an exhaustive list.
Accounting
Business
Communications
Computer/electrical engineering
Computer sciences
Criminology/criminal justice
Data science
Digital forensics
Cybersecurity
Economics
Engineering (other)
English
Finance
Global studies
History
Human resources
Intelligence studies
International affairs/relations
Law
Logistics
Marketing
Mathematics
National/homeland security
Political science
Psychology
Regional studies
Security studies
Social sciences
Statistics
All interns start in the summer and work full-time for a 10-week period (late May to mid-August). If you attend a university in the metropolitan Washington, D.C. area, you may continue to work in-person either full- or part-time during the academic year, depending on your class schedule.
If you attend schools outside the area, you may continue to work remotely during the school year. As an intern you will determine a schedule with your supervisor based on your academic commitments.
The application period for the Internship Program is officially open! You can apply from July 6, 2023 until August 31, 2023.
You are required to complete a short questionnaire and upload a current copy of your resume (no preferred format), an unofficial copy of your transcript and a writing sample of no more than three pages (on a topic of one's choosing). Apply today for the DHS I&A internship program.
Due to the volume of applications we receive, we do not respond to individual inquiries. We will notify finalists via email or phone by October to schedule interviews. Selected interns will start the following summer.
Frequently asked questions
As an intern, you will work alongside DHS I&A employees to support their mission activities. In intelligence analysis, you may work with an analyst to learn tradecraft and research, write and present finished intelligence products on terrorism, cyber or economic security issues. In IT, you may assist in developing databases or working on IT tools to enhance analysis. Or you may support field operations, analyze performance measurement and organizational development, aid in human resources, budget or financial operations.
Review initial application: You must complete all application materials before we can refer you to the selection panel. We will not consider incomplete applications.
Evaluate application: We review all applications and consider academic background, relevant experience and the current needs of DHS I&A. We may interview you by phone or ask you to provide a writing sample during this phase.
Make conditional offer: We will contact you via phone or email to confirm your continued interest. If you confirm, we will extend a conditional offer of employment. This offer is contingent upon the successful completion of a background investigation and the granting of a Top Secret security clearance. Due to the high volume of applications, we will only contact you if you're selected as a candidate.
Complete background investigation: If you accept the conditional job offer, you must complete and submit the required background investigation paperwork. U.S. government investigators will contact your current or former employers, references, social acquaintances and neighbors. They will review school, credit, arrest, medical and military records.
Enter on duty: If you successfully complete the background investigation and receive a Top Secret security clearance with access to Sensitive Compartmented Information (TS/SCI), we will contact you and assign a start date (enter-on-duty date). Our internship program generally begins right after Memorial Day in late May.
The length of the investigation depends on how quickly and thoroughly you complete the documents, the extent of foreign travel or time spent living abroad and inconsistencies in the application and investigation process. Our internship timeline takes approximately four months. However, every case is unique. If you don't receive the clearance by the time of the official start of the internship program in late May, we will work individually with you as they clear security to determine if a later start date is feasible. If you attend a local school, we may work with you to establish a later start in the summer if you continue to intern during the academic year.
We generally view living or traveling abroad as a positive experience. However, there are cases where national security concerns may arise from time spent abroad. Also, extensive foreign experience may delay the background investigation process if it's difficult to verify the information you provide on the application.
We recommend you don't study abroad during the academic year prior to the summer in which you wish to intern, because you must be physically present in the U.S. for the clearance process.
No. We do not pay for or provide housing for interns, nor do we pay for travel to or from Washington, D.C. The DHS I&A internship program coordinator can provide you with information on nearby housing options.
Yes. We offer federal public transit subsidies for the daily commute to and from work. Free parking is also available at several of our facilities.
Yes. In fact, we encourage our high-performing interns to return for an additional summer internship if they are students.
While it's not a guarantee, we make every effort to place successful interns in permanent positions. All offers are contingent upon performance and fit for available positions.